Massage Changes Lives is a directory of massage schools and massage therapy career information created by Julie Onofrio, LMT (a 35 year veteran in the massage profession and creator of www.massagepracticebuilder.com and www.massageschoolnotes.com).
Update: 12/26/2022
After almost a year of gathering listings and looking at over 400 massage school websites, I have to say we have a problem. Massage schools websites are awful at promoting themselves and the massage profession. They continue to use the innacturate salary and career information from the U.S. Bureau of Labor Statistics and have not kept people informed of career opportunities in massage. Very few massage schools have job boards or graduate services in place that help their students be successful. Massage school can only teach you how to massage safely. There is not enough time to teach you how to find jobs and start and run a business.
Over the many years I have been involved in helping massage therapists build their massage business and providing information for students in massage school. In the last 10 years or so, I have been watching the dwindling number of massage schools and the subsequent dwindling of massage therapists coming out of massage school. This is not necessarily a bad thing. It is happening because there was an unprecedented growth in massage schools after 2002 and the creation of massage franchises. Many schools were created thinking there would be a big demand and there was of course a big demand. The problem was that many of the massage schools were less than efficient in training and providing job support/career support to their student/graduates which led to the massage schools closing.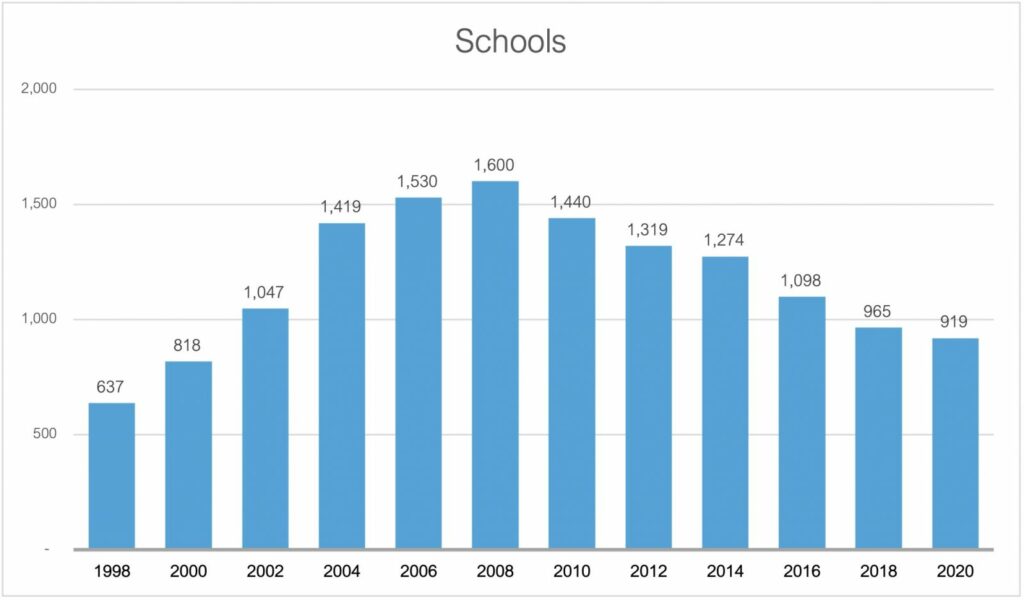 If everyone in the world had massage once a week, there would be world peace.
That means the world needs many, many more really great massage therapists. There is also so much misinformation on massage career related websites because they are dependent on their advertisers/members and others with a financial investment. Here all will have equal footing. Back in 2002, I wrote my first book: A Career in massage – Is it for you? and published it in paperback. It needs to be updated. This site will also be made into a book with the latest career information. ( I might even add all the schools to a book. )
Hence this site. Learn about careers in massage. Learn about how to choose the best massage school for YOU. Start your journey into this amazing career!
Yours in service,
Julie Onofrio, LMT
Strategic Plan:
Set up the school directory to allow schools to enter their own information. I will be adding schools too and schools will be able to claim their listings. This will be free at first while I hone the settings and tools of this website. I will add all schools that I can find to create the most comprehensive list in the US.
Google Ads will be used as this site starts up to pay for the software and my time.
As traffic increases, I will accept advertisers.
Connect students with mentors to help them on their career path.