(This is an AI generated article which pulls information from the internet and does not verify facts. Some of it is inaccurate.)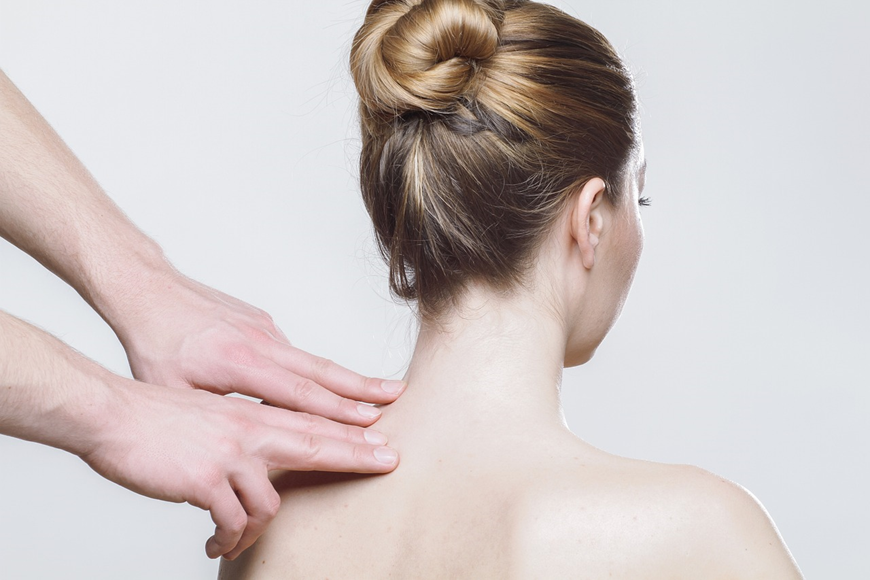 Are you considering becoming a massage therapist? Are you wondering how much you can make as a massage therapist? If so, you've come to the right place! In this blog, we'll take a look at massage therapist salaries, job descriptions, and other factors that can affect how much you can make as a massage therapist. Read on to learn more and discover whether massage therapy could be the right career choice for you!
Introduction – What is Massage Therapy?
Massage therapy is a type of bodywork that involves the manipulation of the body's soft tissues with the hands, fingers, elbows, and sometimes even feet. It can be utilized to treat a variety of conditions, such as sports injuries, chronic pain, and stress-related conditions. Massage therapists use a variety of techniques, such as Swedish massage, deep tissue massage, and trigger point therapy, to help their clients reach their desired health and wellness goals.
(Massage therapy is a type of manual therapy. Bodywork is another type. The types of massage are not clearly defined by the massage profession.)
The practice of massage therapy can be traced back thousands of years, but it has only become a popular profession in the past few decades. Now, massage therapists are an integral part of the health and wellness industry, and they can be found in many different settings, such as spas, salons, and medical clinics.
(Massage therapy in the US has been popular since the late 1800s and early 1900's where it was used in medical settings)
Job Description and Responsibilities of a Massage Therapist
The job description of a massage therapist varies depending on their work setting, but typically includes assessing clients' needs, providing massage treatments, and educating clients on how to maintain their wellness. Massage therapists typically work with their clients to create individualized treatment plans that address their specific needs.
Massage therapists must also keep up to date with the latest developments in massage therapy and be able to communicate effectively with their clients. Other responsibilities may include maintaining client records, scheduling appointments, and keeping the massage clinic or spa clean and organized.
How Much Do Massage Therapists Make?
It's no secret that massage therapy can be a lucrative profession. According to the Bureau of Labor Statistics (BLS), the median pay for massage therapists in the United States is $41,420 per year, or $19.90 per hour. Of course, these numbers can vary significantly depending on various factors, such as experience, location, and type of employer.
The BLS also estimates that the top 10% of massage therapists earn an average of $76,990 per year, or $36.99 per hour. In addition, many massage therapists also receive tips from their clients, which can further increase their earnings.
(The BLS statistics are all over the internet and on most massage school websites but they are very inaccurate. These are JOB statistics that are based on a 40 hour work week and most massage therapists do not work that many hours. The hands-on time of sessions are separated by time to change the table, clean the room, do chart notes etc. The hourly rate is only paid when you have hands-on time as in a piece work factory job.)
Factors that Affect Massage Therapist Salaries
There are several factors that can affect how much you can make as a massage therapist. For example, your experience and education level can play a big role in your salary. Generally speaking, the more experience and education you have, the more you can earn as a massage therapist.
In addition, the type of massage therapy you specialize in can have a major impact on your earnings. Deep tissue massage, for example, typically pays more than Swedish massage.
Your employer can also affect your salary. Massage therapists who work for spas and salons typically make less than those who work at medical clinics or hospitals. In addition, working for yourself can be more lucrative than working for someone else, as you can set your own rates.
Geographical Considerations for Massage Therapist Salaries
The geographical area you work in can also have a major impact on your salary. For example, massage therapists in large metropolitan areas typically earn more than those in rural areas. This is because there is typically more demand for massage therapy services in larger cities.
In addition, the cost of living in different areas can also impact your salary. In areas with a high cost of living, massage therapists typically earn more than those in areas with a low cost of living.
Massage Therapist Salary Statistics
According to the BLS, the highest-paying states for massage therapists are Nevada, California, New York, Alaska, and New Jersey. The highest-paying metropolitan areas for massage therapists are New York City, Los Angeles, Honolulu, San Francisco, and Santa Cruz-Watsonville.
In addition, the BLS reports that the industries with the highest levels of employment for massage therapists are health and personal care stores, health care and social assistance, personal care services, and exercise and recreational facilities.
(There are those pesky BLS reports again…see above comment)
Job Outlook for Massage Therapists
The job outlook for massage therapists is very positive. The BLS estimates that the employment of massage therapists is expected to grow by 22% over the next 10 years, which is much faster than the average rate of job growth. This growth is largely due to the increasing demand for massage therapy services and the growing awareness of the benefits of massage therapy.
Tips for Maximizing Your Massage Therapy Salary
If you're looking to maximize your earnings as a massage therapist, there are several things you can do. First, make sure to get the most out of your education and experience. Take continuing education courses to stay up to date with the latest developments in massage therapy, and look for opportunities to further your skills and knowledge.
In addition, make sure to network with other massage therapists and health care professionals in your area. This can help you gain referrals and build a client base, which can lead to more job opportunities and higher pay.
Finally, be sure to set competitive rates for your services. Research the rates of other massage therapists in your area, and make sure to charge enough to make a living.
Other Income Opportunities for Massage Therapists
In addition to providing massage therapy services, there are other ways you can make money as a massage therapist. For example, you can offer workshops and classes, or write and sell eBooks on massage therapy topics. You can also offer online services, such as virtual consultations and video tutorials.
Conclusion
As you can see, there's a lot of potential to make a good living as a massage therapist. With the right education, experience, and marketing skills, you can maximize your earnings and make a successful career out of massage therapy. So why not give it a try? Become a massage therapist and discover the potential for a rewarding and lucrative career!